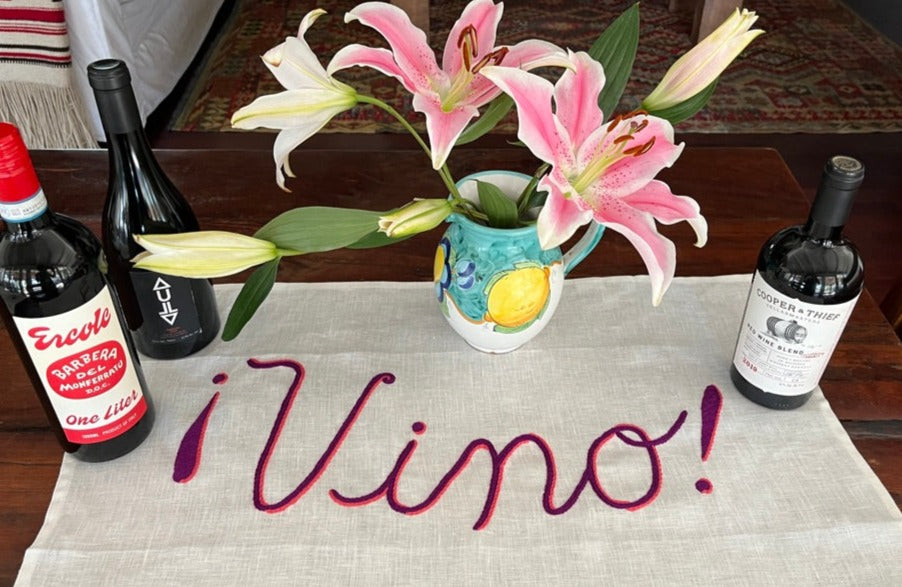 Hand Embroidered Vino! Linen Tea Towel
Wine lovers - this is such a great gift to take over to someone's house when paired with a bottle of wine Who could fail to be pleased with such a unique gift?
Hand embroidered in purple and red thread on our soft washable linen.
Towel measures 28" x 20
Machine wash cold - Drier is OK but the linen will shrink a little